waiting for my Tallahassee - but aren't we all?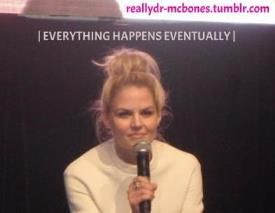 Bianca. Pisces. Sydney, Australia. Uni student. Lover of TV, music, film, theatre & travel. Footy fanatic. South Sydney & Carlton member. Collector of owl-y things. Lover of tea. Cat owner. Ex-figure skater. P/T bartender.

Bones. Emily & Zooey Deschanel. David Boreanaz. Castle. Stana Katic. Rizzoli & Isles. Sasha Alexander. OUAT. Jennifer Morrison. Grey's Anatomy. New Girl. Kate Walsh. Chicago Fire. House M.D. Elementary. Buffy. Chuck. HP. Australian drama (esp. Offspring).

I met Jennifer Morrison on July 5, 2014
Click here for: My Asher Keddie tumblr!
Links to my pages:
TV SHOWS!
PEOPLE!
MUSIC!
FILMS!

Previously: bingobay-b / daffodils-and-daisies
"Does anybody else miss the mayor? "I just wanna be a big snake."" - Xander Harris (after a discussion about Adam). Buffy the Vampire Slayer - Season 4, Episode 21: Primeval.